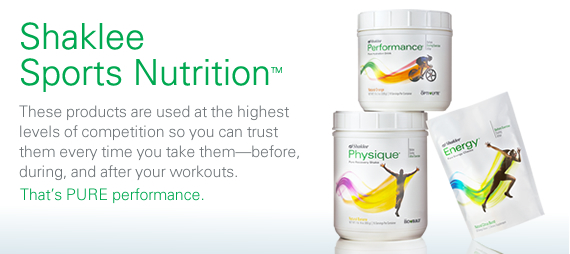 Shaklee Sports Nutrition products have helped Americans
rule the podium—winning more than 100 gold, silver, and
bronze medals! That's more than most countries! We have
gone to the ends of the earth to prove Shaklee Sports
Nutrition is the best. From the North Pole to the South
Pole and all points in between. In fact, seven of Time-Life's
Greatest Adventures of All Time were fueled by Shaklee.
Thousands of athletes around the world trust Shaklee Sports Nutrition. We've got you covered no
matter what you play, where you play, or how hard you play. Shaklee powers athletes to push limits
and achieve more. Be YOUR best—every time!
Here is a comment from Billy Demong Two-time World Champion has to say:
"To be the best you have to give it everything you've got.
You have to want it. Want to hurt. Want to be the strongest.
I use Shaklee products exclusively as part of my daily routine."
Billy Demong
Two-time world champion and
the only American ever to win
gold in a Nordic skiing event
Here is a video of Billy Demong talking about Shaklee's Sports Nutrition and how he like to use it.
http://www.youtube.com/watch?feature=player_detailpage&v=s9fnYm1CDdc
You can get more information at www.bartell.myshaklee.com