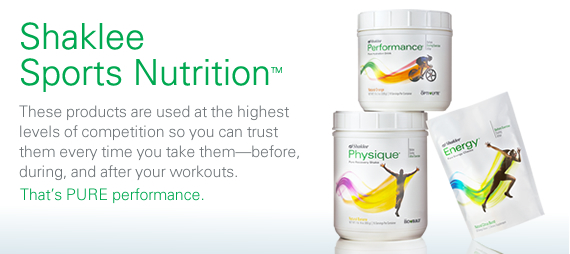 Put in the Best, Bring out the Best
Shaklee Sports Nutrition products are used at the highest
levels of competition so you can trust them every time
you take them—before, during, and after your workouts.
Train longer. Recover faster. Perform better. And don't
worry, these are natural products with no artificial flavors,
sweeteners, or preservatives. Everything you need.
Nothing you don't. That's PURE performance.
http://images.shaklee.com/video/show.php?video=sportsnutrition
You can find out more about Shaklee's sports nutrition at www.bartell.myshaklee.com